Mijn eerste Zine is op 4 maart gelanceerd!
Het woord zine is afkomstig van magazine.
Een zine is een klein boekje, zelf gemaakt
en gevouwen of gebonden,
met je eigen werk  of ideeen en zelf geprint /gedrukt.
Je kan hierin alles kwijt zonder door anderen gecensureerd te worden.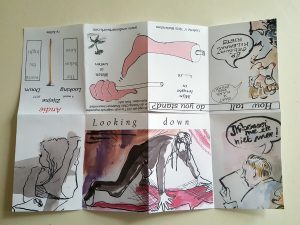 Klik op de foto om het wat beter te lezen, of pak even je leesbril!
Click on the picture to read it better, or just grab your reading glasses!